ConfigureTek has leveraged HP Business Service Management as a unified framework allowing our clients to manage end user monitoring of front end services, event management, service level management, overall application/system health, performance and availability management in a single, consolidated interface. HP Diagnostics, a powerful component of the BSM suite provides a deep drill down into transactions from the end user through the back end of an application.
Integrating HP Diagnostics with BSM allows you to not only monitor the availability and performance of enterprise applications but also to pinpoint specific causes for application latency and other common issues. By simultaneously monitoring an application (from the code level) and its infrastructure components, BSM dashboards with Diagnostics data can answer mission critical questions around why, when and to what scale incidents are occurring. ConfigureTek can enable your teams to significantly reduce the Mean Time to Resolution of problems and increase the availability and value of the business applications by leveraging this powerful solution.
From within Business Service Management, you can track the performance status of applications being monitored by HP Diagnostics, drill down to infrastructure elements and transactions and also view the related business & infrastructure topology.
Leverage Diagnostics and Monitoring Data within Unified BSM Dashboards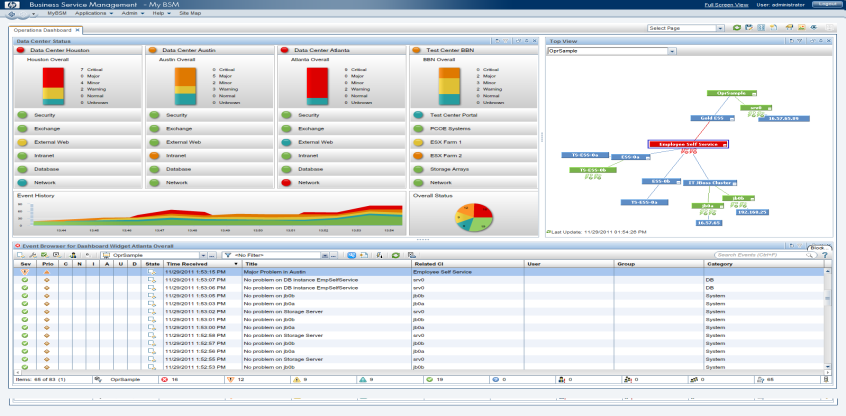 The diagnostics integration with BSM allows you to drill down to diagnostics data from specific Configuration Items, BSM dashboards and the Event Console. This provides operators a unified view into events and their related Diagnostics data.
Quickly Drill Down into Diagnostics Data from an Event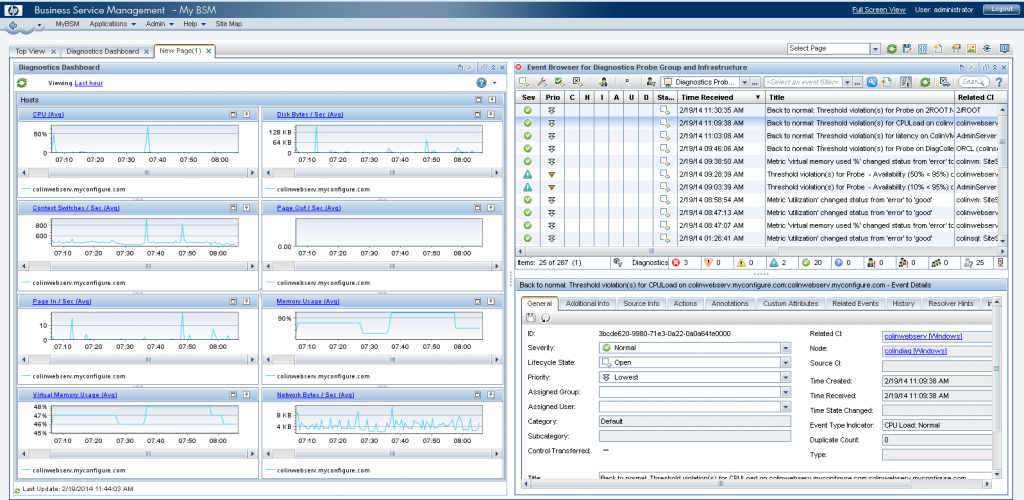 HP BSM and Diagnostics provide rich Transaction Management details and data that can be leveraged for historical analysis, reporting and service health analysis & optimization.
Perform Quick Analysis on Transactions and Historical Reporting