Contact
Password Reset
Gartner estimates that 20-50% of all helpdesk requests are for password resets, and that each request costs the company roughly $70. For a company with 5,000 employees, this averages to be around $800,000 a year. Don't be a victim of password resets. Let us set you up with automatic self-service password resets.
Contact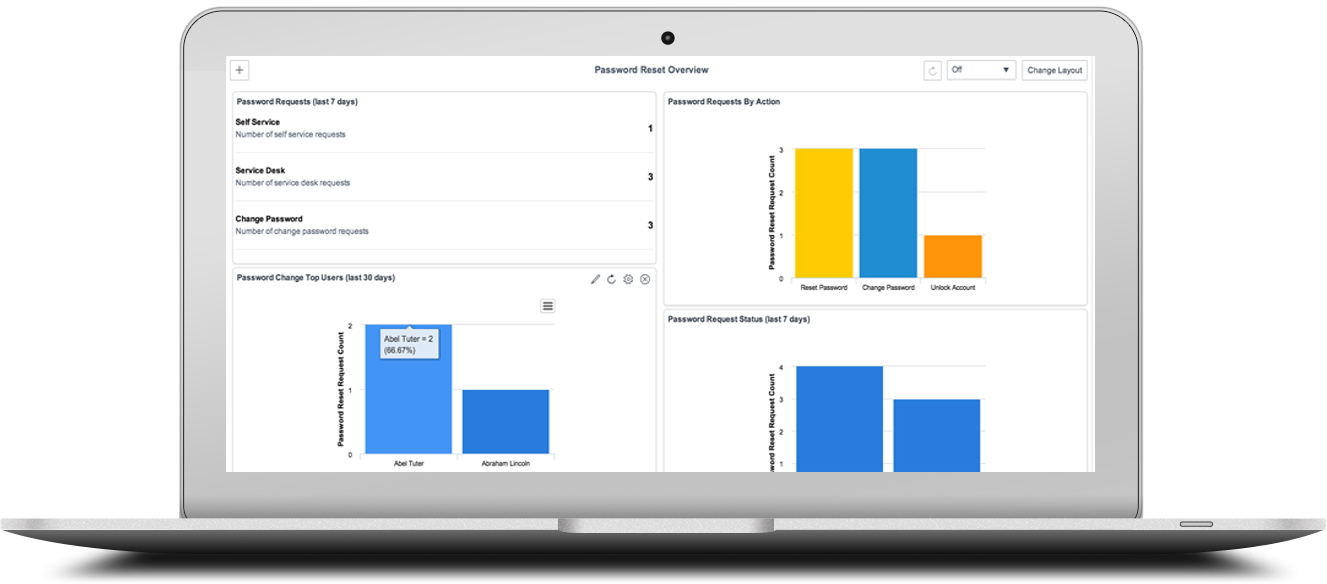 Receive an automatic self-service password reset option for employees
Integration with your existing platform
Much more simple, cost-effective, and long-term support than all other password reset options
Robust analytics
Support, documentation, and thorough knowledge transfer so you can stay in control
Instant ROI – Save hundreds of thousands of dollars a year by not having to have employees deal with password resets, the #1 helpdesk request by far
Helpdesk employees will be free to work on other, more valuable tasks
Q: 
How long will this take to fully implement?
A:
Only 1-3 weeks!
Q: Do we need to purchase any extra modules on top of our basic ServiceNow instance?
A: Nope!
Q: Who benefits from this solution?
A: The entire IT department will benefit from this ServiceNow-based solution.
Q: Who performs the work?
A: One of our certified ServiceNow experts.