Contact
HR Automation
ConfigureTek's HR Automation allows business of all sizes to automate on-boarding as well as off-boarding. We can implement the HR module so you can take full advantage of the ServiceNow platform, while establishing an HR Portal and custom workflows. The HR Portal creates accountability, SLA's, and enhanced security.
Contact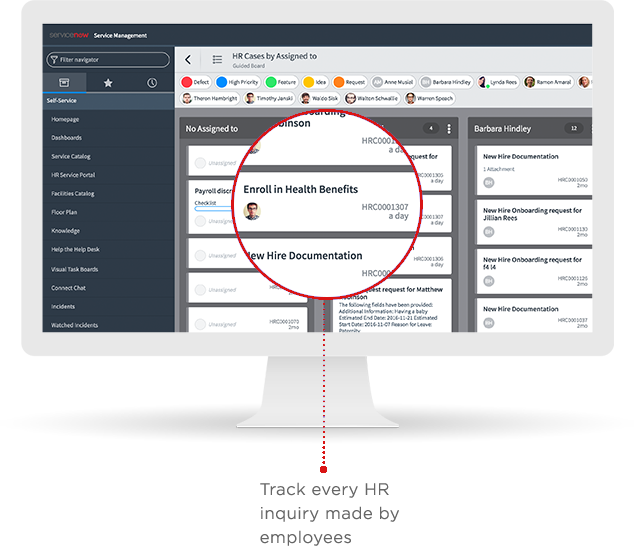 Fully automate on-boarding, off-boarding, employee verification, promotions, leaves of absence, reimbursements, transfers, direct deposit enrollments, and much, much more
Automate document completion and e-signatures, SLA's, and more
Dashboards
Q: How long will this take to implement?
A: As little as 5 weeks!